Hoff school of Business
The programs in the Hoff School of Business are designed for individuals who desire training and experience in the professional skills necessary to be successful leaders, managers, marketers, or professionals in any enterprise. Best business practices are taught from a biblical perspective, giving you a profound educational experience that prepares you to make a difference in the world of business and in the marketplace of ideas.
Concentrations
Become an effective decision-maker, skilled communicator and spiritually-mature business leader through transformational education, real-world projects and internship opportunities. The Hoff School of Business offers five distinct business concentrations to equip you for your future.
Accounting
Use your talent for numbers and attention to detail with a career in accounting. Whether you're interested in public accounting, corporate accounting or wealth management, you'll be equipped to excel in the accounting profession. Learn to prepare financial statements, balance accounts, manage payroll, prepare tax returns and build client relations. Many accounting majors go on to earn their CPA license and find employment in a variety of firms and businesses.
Agribusiness
Graduate with mud on your boots. Agribusiness at Corban combines foundational business courses with specialized courses such as marketing agricultural products and advanced farm management. Plus, gain hands-on experience through internships with local farmers and ranchers. Corban's location in the Willamette Valley provides a beautiful and agriculturally diverse environment for you to prepare to make a difference in agribusiness.
Marketing
The field of marketing lets you create and communicate the look, voice and brand of a company or ministry. Explore the dynamics of communicating to a marketplace, researching market needs and desires, analyzing consumer behavior and developing a 21st century communication plan using social media. You'll learn how to reach the right audience with the right message for effective marketing and brand management.
Leadership & management
Prepare to engage the business world as a leader of integrity and compassion, managing people and processes wisely and effectively. Learn the best practices for operations management, human resource management, the fundamentals of leadership and personal selling and sales management. You'll take core business courses to develop a solid understanding of management and finance principles, and then customize your degree by choosing electives that meet your specific interests and career goals.
Sports & Recreation management
Turn your passion for sports and recreation into an exciting career working with athletes and recreationists. This concentration focuses on the sporting and recreational opportunities that are growing as people increasingly pursue outdoor activities and personal fitness. A sports and recreation management degree trains you in the business side of athletic programs and gives you a wide range of skills to use after college.
I am confident in the tools that Corban's classes and professors have equipped me with. My internship experience gave me the opportunity to test those skills, and I walked away with confidence that my degree is already paying off. The most valuable part of Corban's degree program is the critical thinking and Christ-focused leadership skills that you learn.

Corban University Student Body President

My Corban education and experience was invaluable in my preparation for life after school. It taught me discipline and provided many opportunities to serve and collaborate with others. Along with playing hoops, there were many avenues to get involved, which made my time rich and fulfilling.

Digital Brand Director at Nike (Austria/Germany/Switzerland)

The education I received at Corban prepared me for my professional career in every way possible. Spiritually and professionally I felt like I received a holistic education. I left Corban equipped to handle projects, tasks and life with a high degree of competency

Marketing Manager at Valley Credit Union & Owner at Petersen Appraisals
CAREER OPPORTUNITIES
The Hoff School of Business develops dedicated, ethical and innovative business leaders who are equipped to excel in a wide variety of professions.
Alumni of the Hoff School of Business are working around the globe with such organizations as Nike, Zillow, FBI, Nordstrom, KPMG, Dr. Martens, Moss Adams, YMCA, Willamette Valley Bank, AKT CPAs, Country Companies, Industrial Finishes, TeamViewer, Bonaventure Senior Living, Cenex, MAPS Credit Union, SAIA Trucking, Homeland Security, Harry & David, ProFlowers.com and many more.
For the last ten years, Hoff School of Business students have scored above the national average on the Major Field test for business school graduates, ranking in the 80th percentile out of the 489 schools using the exam.
Our accounting graduates are well-prepared for the CPA exam, with 100% of those who pursue the exam passing. In 2015, 100% of our accounting graduates also had an accounting position within one month of graduation.
You could work as a:
Brand Manager
Sports Marketing Professional
Accountant
Marketing Manager
Human Resources Professional
Corporate Executive
With alumni that work at:
Nike
Nordstrom
KPMG
Dr. Martens
Harry & David
Zillow
UNIQUE OPPORTUNITIES & EXPERIENCES
Throughout the educational experience, you'll not only learn business theory, but put it into practice through a variety of unique opportunities.
Corban Consulting Partners (CCP)
Corban Consulting Partners is an innovative program that partners Corban business students with real businesses. This senior capstone course makes theory and practical application the catalysts for learning. Over the course of a semester, you will work in a small team of students on a real-world project for a company or non-profit located in the local area.
While serving as a consultant to your organization, you will solve actual business problems and deliver tangible results with a comprehensive business plan for your company client or non-profit. You and your team will also present your final business plan to more than 200 students, guests and company clients. The presentations are also streamed to friends and family around the globe and are judged by business professionals in the community.
Global opportunities
Corban faculty have also developed international relationships that give you one-of-a-kind opportunities to experience business from a global perspective. Study tours, study abroad opportunities and other global partnerships all prepare you to engage your world.
Internships
Internships are a valuable part of the learning process, giving you an inside look at the business world and an opportunity to put your knowledge into practice. Not only does this experience add to your resume, but it helps build confidence and connections that will serve you well into your career.
RELEVANT COURSEWORK
Each course has an emphasis on practical application that prepares you for success in the real world. Your coursework will be tailored to the concentration you choose, and some of the topics you might study include: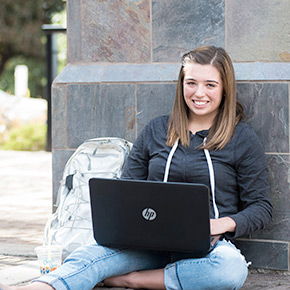 Financial Management
Marketing Principles
Business Law
Leadership
Managerial Accounting
Human Resources Administration
Social Media Marketing
Consumer Behavior
Marketing Communications
Market Research
Management Principles
Administration in Sports
Event & Program Management
Personal Selling & Sales Management
THE HOFF MEMORIAL BUSINESS SCHOLARSHIP
$
10,000
This $10,000 scholarship is awarded over four years: $4,000 the first year, $3,000 the second year, $2,000 the third year and $1,000 the fourth year. It is reserved for freshmen enrolled as business majors who have high academic standing, demonstrated financial need, and a desire to make a difference in the world for Jesus Christ through a career in business.
Who can apply?
Incoming freshmen
Minimum high school GPA of 3.5
Enrollment in business major
Financial need demonstrated by FAFSA
Transfer and currently-enrolled students are not eligible.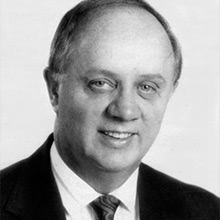 IN HONOR OF DR. HOFF
Dr. Reno R. Hoff (1935-2013) served Corban University for more than 40 years as administrator, faculty member and president, and founded Corban's business management program in 1976. His vision for a practical and relevant degree continues to be the heartbeat of the program, equipping managers who are spiritually mature and effective decision makers. This scholarship honors Dr. Hoff's enduring memory and his commitment to life and career as ministry.
The Sherman Memorial Business Scholarship
$
5000
This $5,000 scholarship is awarded as $1,250 per year for four years. It is reserved for new freshmen enrolled as business majors who have high academic standing, demonstrated financial need, and a desire to make a difference in the world for Jesus Christ through a career in business.
Who can apply?
Incoming first-time freshmen
Minimum high school GPA of 3.5
Demonstrated leadership in high school business classes
Enrolled in business major at Corban
Financial need demonstrated by FAFSA
Transfer and currently-enrolled students are not eligible.
IN HONOR OF JACK SHERMAN
Jack L. Sherman was known for his strong business acumen, wisdom and integrity. Throughout his life, he was a mentor who unselfishly helped develop and support many business leaders thrive. This scholarship honors Jack Sherman's dedication to the business community by investing in tomorrow's Christian business leaders.
Interested in learning more or have a question. Just let us know.