Transfer Students
Why do students choose Corban?
Students who attend Corban are prepared for their chosen field while also receiving biblical training. The Corban culture is uniquely dedicated to educating Christians who will make a difference in the world for Jesus Christ. The worldview that students adopt in college will most likely follow them through the rest of their life. As Corban integrates faith and learning, our students' perspectives are shaped into a Christian worldview, influencing their decisions, dreams, careers, and relationships.
How will my credits transfer?
Generally courses that are 100 level or higher and in which you receive a grade C- or better will transfer from another institution.
To know what is required to transfer from an Oregon community college, download your college's transfer guide, located to your right.
The guide will show you what Corban's general education requirements are and their equivalents at the community college. These are general guides and specific program requirements might be different. To ensure that you take classes that will be beneficial to you before you transfer, an admissions counselor can perform a preliminary evaluation and help you to select classes.
Oregon Community College Transfer Guides:
For specific information on transferring credits from a Community College to Corban University please contact the Office of the Registrar at registrar@corban.edu
Blue Mountain
Central Oregon
Chemeketa
Chemeketa Business Administration Healthcare (ADP)
Chemeketa Business Administration (ADP)
Chemeketa Family Studies (ADP)
Clackamas
Clark College
Clatsop
Columbia Basin
Columbia Gorge
Klamath
Lane
Linn-Benton
Lower Columbia
Mount Hood
Oregon Coast
Portland
Rogue River
Southwestern Oregon
Tillamook Bay
Treasure Valley
Umpqua
Admission Requirements
A transfer student is defined as one who has attempted to complete any transferrable coursework at a regionally accredited college after high school graduation. Transfer students with fewer than 31 semester hours or 47 quarter hours of college work must qualify for admissions on the basis of SAT or ACT scores and academic records from both high school and college. A minimum college grade point average of 2.00 is required for transfer admission consideration.
Application Process
You can submit your application online or request one from the admissions office; the application includes:
$35 Application Fee
Personal Essay
Official College or University Transcript(s)
Once you have been admitted you will receive a transfer evaluation reflecting how classes and credits will be accepted by Corban.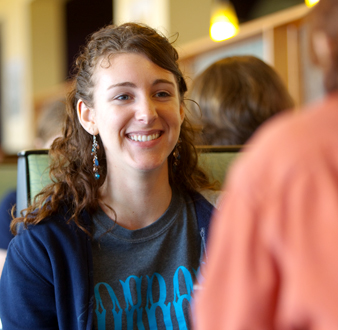 Preview Day
Corban offers a $500 Visit Scholarship for visiting the campus. You will have the opportunity to go on a tour, attend chapel, visit classes, eat in our dining hall, hear information on financial aid, and drink coffee in our student center. Schedule an individual visit to explore the campus.
Financial Aid
Ninety-eight percent of our students have some form of financial aid. In addition to other financial aid and scholarships you may receive, Corban offers awards specifically for transfer students.
Grants, Scholarships, and Loans
To view a complete list of scholarships available click here