Accepted Students
Congratulations on your acceptance to Corban University! We look forward to having you as a new student on campus.
Below are links to documents that you need to take your next steps to joining the Corban community. If there is a form you are looking for that is not provided below, please contact the Office of Undergraduate Admissions at admissions@corban.edu or by calling 800-845-3005.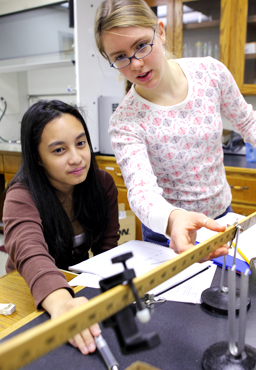 Orientation
Orientation welcomes new students to campus with a series of activities designed to bring students, faculty and staff closer together. Orientation will be held from August 22-26. Students and parents will receive updated information throughout the summer and when they arrive on campus on Friday, August 22, 2014. New Student and Family Orientation is coordinated by the Admissions Office. If we can help in any way during Orientation, as well as during the academic year, please stop by, call us at 503-581-8600 (dial '0' on-campus), or e-mail us at admissions@corban.edu.
Lodging This is the Oregon State Fair weekend - making reservations early is encouraged